Start seeing amazing results within 2 weeks of using this one product.
Island Sulfate Free Shampoo
Regular price
$16.95 USD
Sale price
$14.95 USD
Unit price
per
Sale
Sold out
Island Shampoo: Is made with Organic Aloe Vera Gel And Avocado Oil: Infused w/Essential Oil such as peppermint oil and Lavender oil which helps to promote soft hair and encourage growth.
 Ingredients:
Aloe Vera Gel, Cocomidopropyl Betaine, Decyl Glucoside, Sodium Lauroyl Lactylate, dl-Panthenol (Vitamin B), Polyquart 10, Kosher Vegetable Glycerin, Ethylhexylglycerin & Phenoxyethanol, Ricebran Oil (Rich in Vitamin), Organic Sunflower Oil, Organic Hemp, Organic Jojoba, Extra Virgin Olive Oil, Grapeseed Oil, Soybean Oil (NON-GMO), d'Alpha Vitamin E Oil, Cedarwood Essential Oil, Chamomile Extract, Ginger Root Extract, Stinging Nettle Extract, Rosermary Essential Oil, Rosemary Extract, Thyme Extract, Lavender Essential Oil,  Lecithin, Peppermint Essential Oil, Tea Tree Essential Oil, Saw Palmetto, Pumpkin Seed Oil, Neem Oil.  
 Ph 5.0
Direction:
For best results, part wet hair into four (4) sections. Massage a small amount between hands to evenly disperse our shampoo. Apply from root to tip, creating a lather. Repeat for each section.
Leave in hair for 1-2 minutes for deep penetration, rinse out thoroughly. Use once a week.
On Wet hair, After massaging the shampoo onto your scalp, drag the excess lather down the length of your hair to cleanse your strands and rinse.
Follow up with our Island Deep Conditioner and Leave In Conditioner: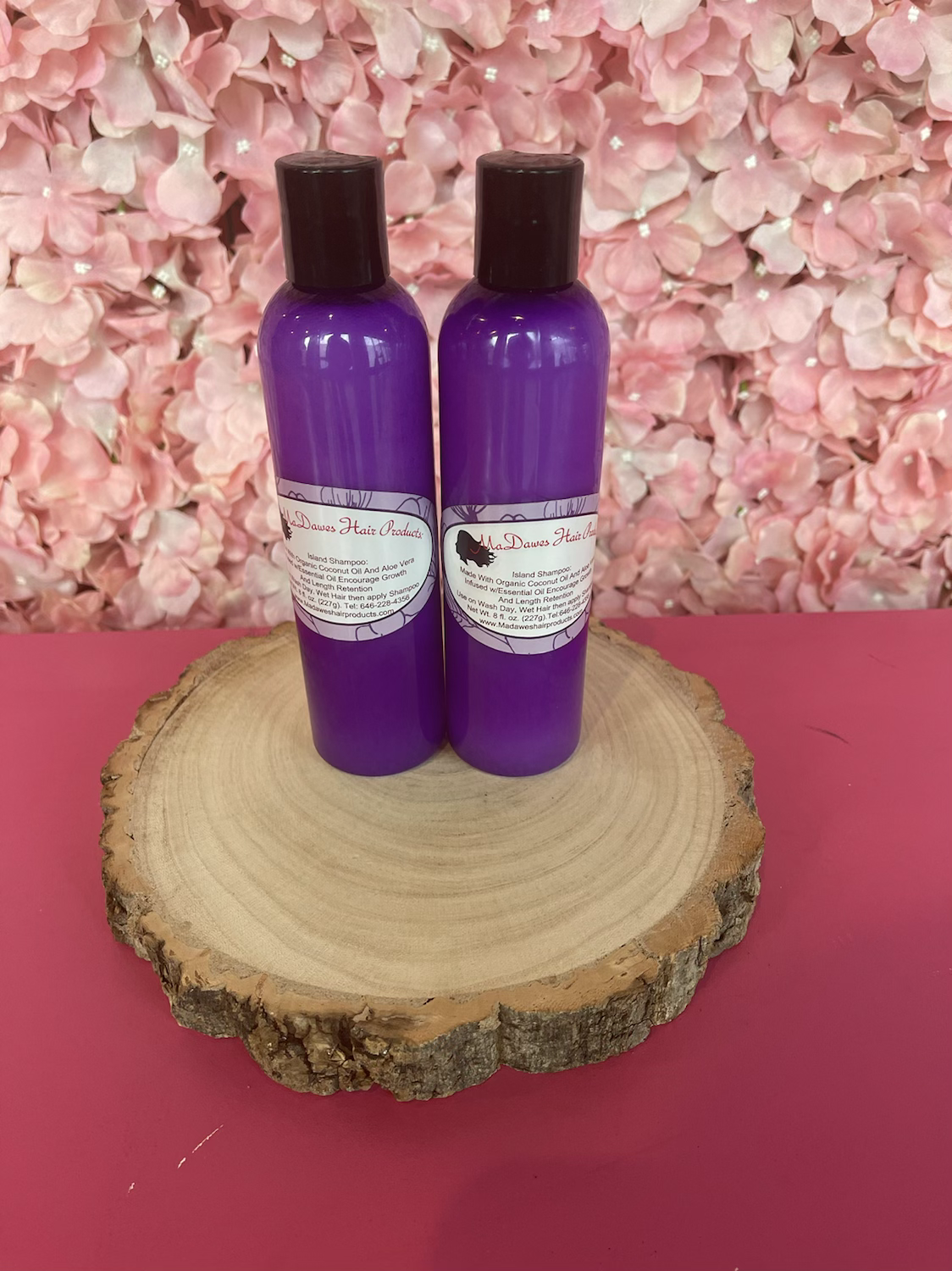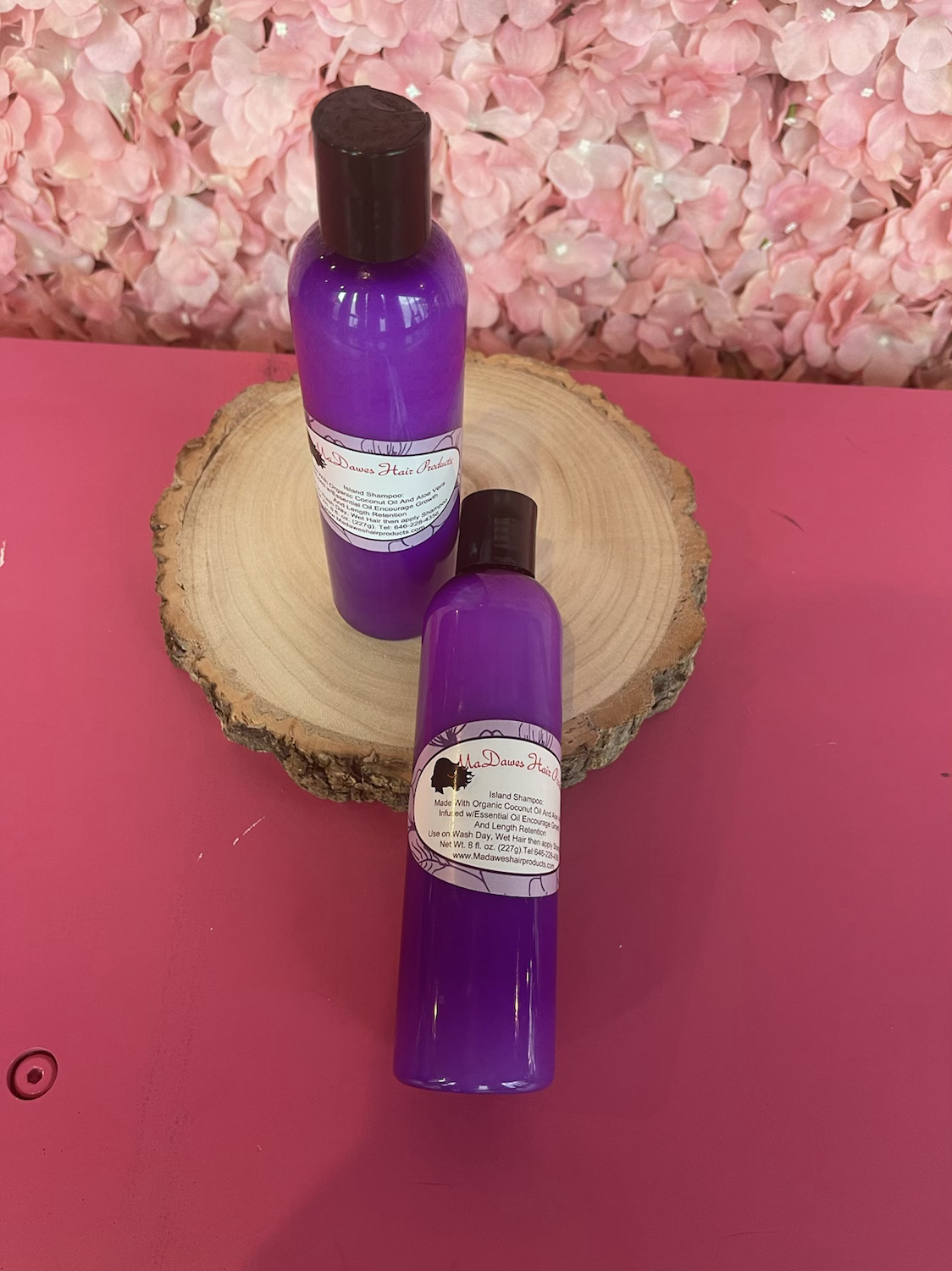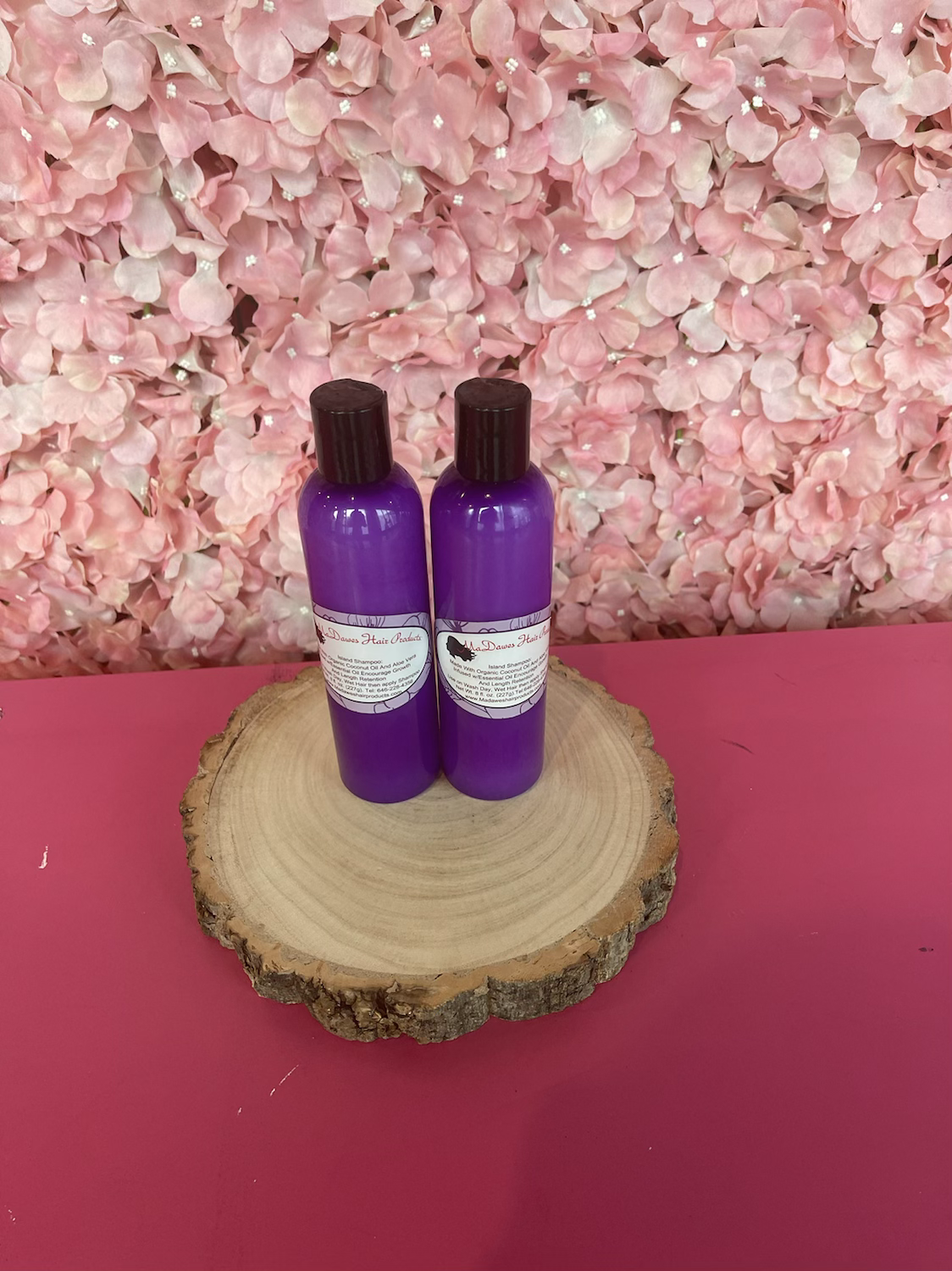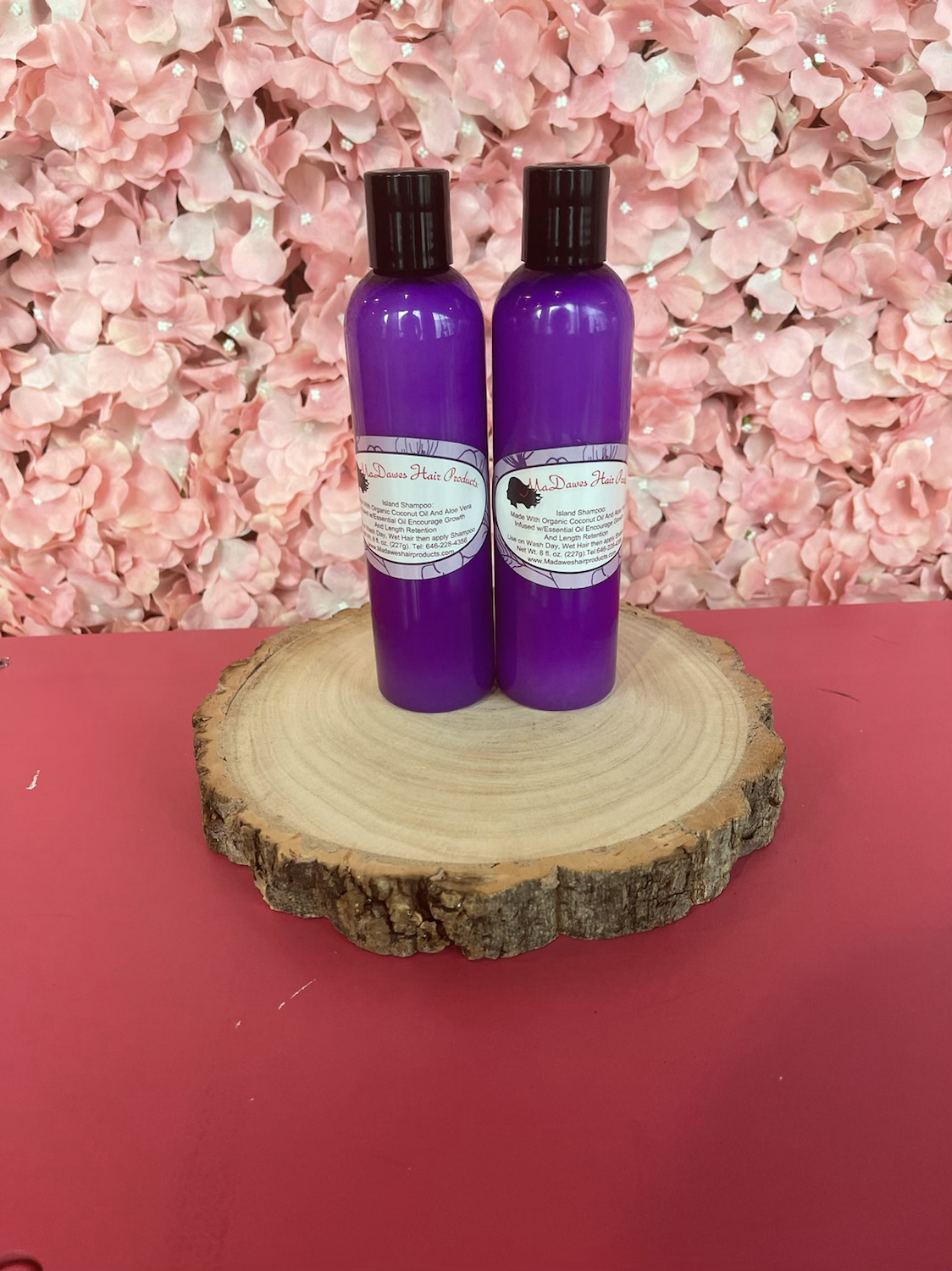 I love it
I love the island Shampoo it always leaves my hair very softs. I noticed since I started using it my hair doesn't shed a lot and it's actually growing.
Amazing
I use MaDawes products on myself and my 4yrs old son. His hair is so softs since we started using her products. I met them at a Popup event and I'm so glad that I took a chance on this amazing sister. So I send her a text to get the Deep Conditioner which I also love. 😂
Thank you and God bless.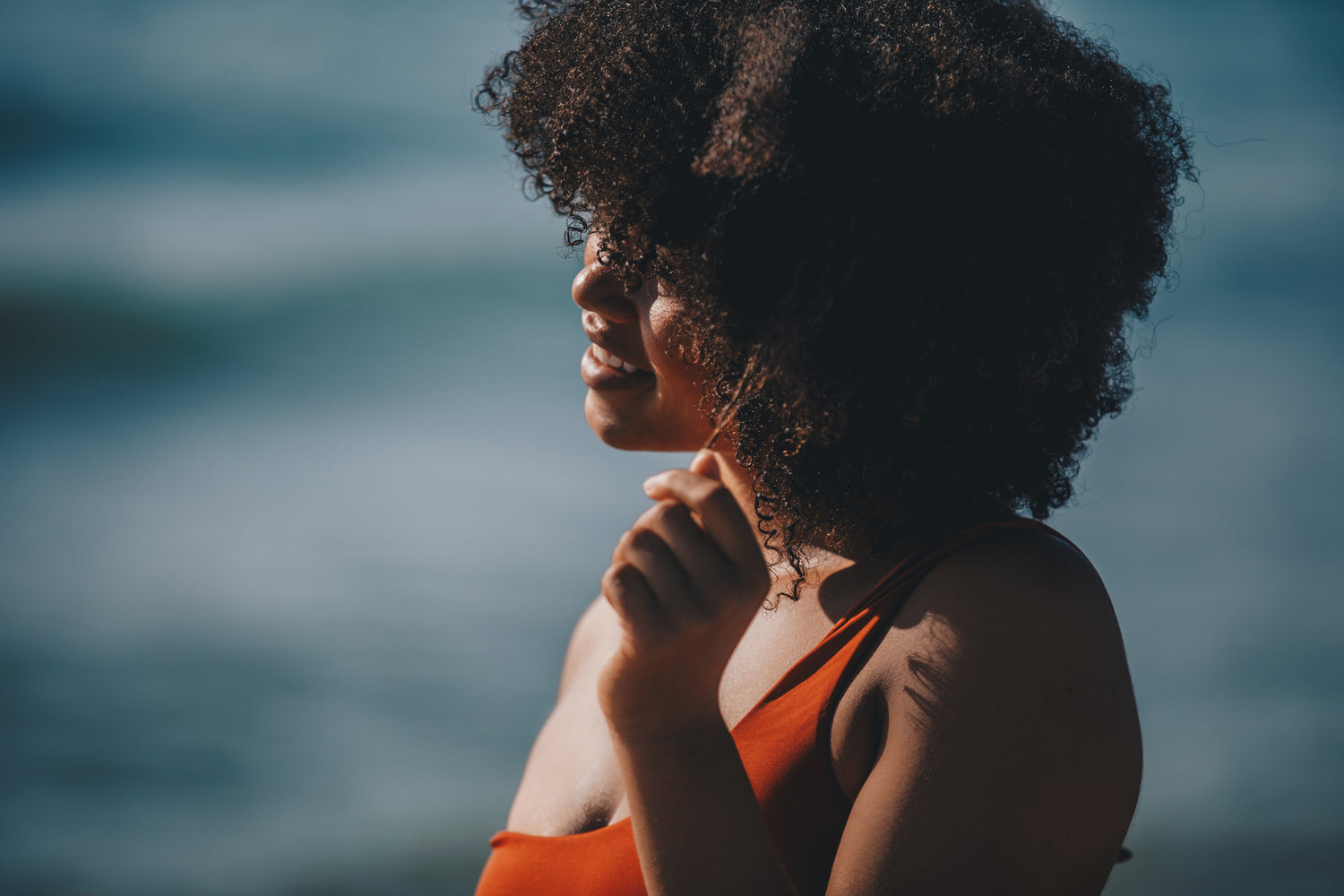 We care!
At MaDawes hair products, we meticulously handpick natural and organic ingredients, sourcing them from West Africa and across the globe to guarantee unrivaled quality and authenticity. Our product line provides potent solutions for a wide range of hair concerns, tackling issues such as dryness, eczema, and alopecia. In our relentless pursuit of excellence, we hold sustainability and ethical practices in the highest regard, underlining our commitment to both your hair's well-being and the planet's.
FREE SHIPPING

Delivery is on us for all orders over $50

Certified Natural Haircare Formulator.

This rock-solid foundation is the cornerstone of crafting products that consistently, and unequivocally, deliver outstanding results.

30 Days Money Back Guarantee.

Love it, or receive a full refund on all purchases